The University of Limerick
The University of Limerick was founded in 1972 and is located in Ireland's 650-acre National Technological Park on the Shannon River, just outside of Ireland's fourth largest city. The university enrolls over 10,000 students, including several hundred international students. Nearby Limerick is a thriving, modern city, which offers a variety of historic, artistic, and theatrical attractions as well as an especially lively music scene.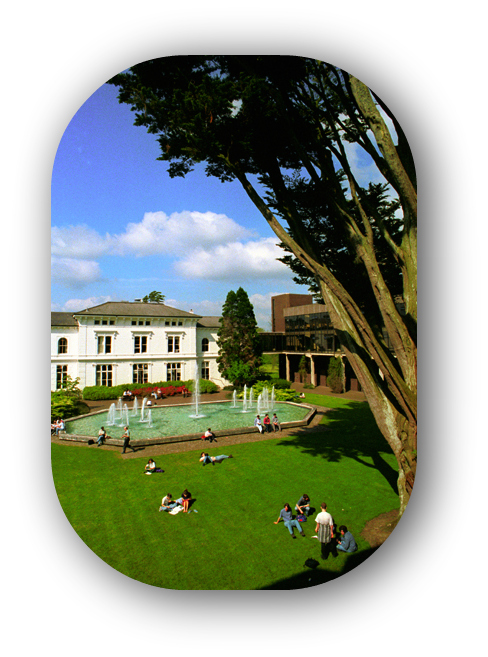 Academics
The University of Limerick's academic strengths are in the natural sciences (including equine studies), engineering, business, and technology. The university has several courses in Irish studies. The unique equine studies program is of special interest to students interested in veterinary science and equestrians with a strong science background. (Note that students wishing to enroll in a riding course are required by the University of Limerick to also be enrolled in at least one science-based equine studies course. Hollins requires that all students enroll in at least one course in Irish Studies to investigate in-depth one or more aspects of the country's culture.
Students on this program enroll in regular university classes with Irish and other international students. Classes are taught and graded by University of Limerick faculty. As in most overseas universities, courses are less structured than in the U.S., with fewer assignments and an expectation that most of your learning will take place through independent reading and study outside the classroom. Students enrolling in this program should be highly self-motivated. Most classes will be in lecture format, with class participation and discussion playing a minor role. Your grade may be determined by one or two major assignments/examinations. Students who take their academic program seriously generally do well.
The Limerick program is open to students of humanities, social sciences, and physical sciences. Students enroll in four to five courses. All courses are subject to the registrar's course approval process.
Link to Book of Modules (Course Listings)
The module code is the key in most cases to find out when the class is running. Example CU 405 1 CU is the subject area 4 is the type of study –
only modules beginning in 4 are offered to study abroad students
. The final digit is the only way to determine which semester it will run in. 1, 3, 5, 7 are fall semester classes 2, 4, 6, 8 are spring semester classes.
Affiliate Program Pre-Departure Guide
University of Limerick Academic Calendar
*Please see the updated
University of Limerick Grading Scale
.
Other Program Features
Airport pick-up
Support services and assistance provided by the international education office staff
Two-day on-site orientation program
Social events and weekend trips for international students organized by the U.L. international education office
Wide range of university-sponsored clubs and organizations
Housing and Meals

Hollins students in Limerick live in student villages on or off campus with Irish and other international students. Most housing is in suites with several double or single bedrooms sharing a living room, kitchen and bath. Students prepare their own meals or eat in the subsidized restaurants on campus. Hollins provides a cash allowance for meals.

Students are encouraged to apply for housing as soon as they've received their acceptance from the University of Limerick as accommodations are assigned on a first-come, first-serve basis.

What is Covered by the Comprehensive Fee
tuition
accommodations
meals
orientation on Hollins campus and at program site
comprehensive health insurance while abroad
program handbook and other materials
What is NOT Covered by the Comprehensive Fee
roundtrip airfare
books and other course-related expenses (including printing on campus)
linens rental for student villages
GNIB immigration fee
personal expenses including independent travel
Eligibility
Minimum requirements are:
Junior status; second-semester sophomore pre-med and pre-vet students are considered with the recommendation of the science faculty
Cumulative GPA of 3.0 or higher
GPA of 3.0 or higher in major
Two strong faculty recommendations, including one from a faculty member in your major
No major disciplinary infractions
Applicants are also evaluated on their academic and personal maturity, ability to work independently, flexibility, and openness to new cultural experiences. Hollins recommends approved candidates to the University of Limerick. The University of Limerick makes final admissions decisions.**

**Please note: In addition to the Hollins application, you must also apply directly to the University of Limerick for acceptance into this program.
---